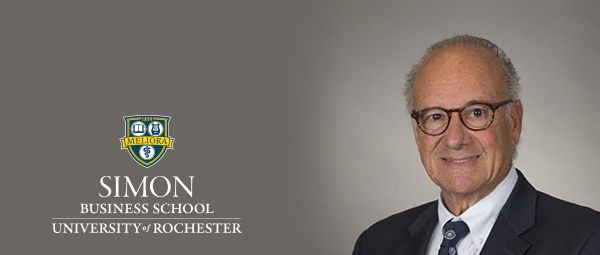 Dennis Kessler, the Edward & Agnes Ackley Clinical Professor and Director of Entrepreneurship at the Simon Business School, has been named a Fulbright Scholar for 2021. Kessler will be researching and teaching entrepreneurial ecosystems at the Universidad Politécnica de Madrid in Madrid, Spain next year.
 
"This is a real honor and an incredible opportunity to learn hands-on how entrepreneurship is taking root in Spain and throughout Europe," said Kessler. "If COVID-19 has shown us anything, it's that business must be nimble, creative, and not afraid to try new things."

Kessler specializes in franchising, antitrust law, and new enterprise development. He is co-owner of Kessler Restaurants, LLC with his brother, Larry. At its height, Kessler operated dozens of restaurants around Rochester and New York State, employing roughly 3,000 people. Today, his company specializes in commercial real estate and mobile cell tower development. He is a board member of Excell Partners, Excellus Blue Cross/Shield, and a Commissioner of the New York State Insurance Fund—in addition to several not-for-profit local organizations. His passion is assisting students and community members with launching new enterprises.
About the Fulbright Award
The Fulbright Program is devoted to increasing mutual understanding between the people of the United States and the people of other countries. Fulbright is the world's largest and most diverse international educational exchange program. Grantees of the of award join the ranks of many distinguished program participants. Fulbright alumni have become heads of state, judges, ambassadors, cabinet ministers, CEOs, and university presidents, as well as leading journalists, artists, scientists, and teachers. They include 60 Nobel Laureates, 86 Pulitzer Prize winners, 74 MacArthur Fellows, and thousands of leaders across the private, public, and non-profit sectors. Since its inception in 1946, more than 390,000 "Fulbrighters" have participated in the Program.